---
Here's more about "Equal Scary People"...
---
By Mark Jordan
Published Thursday, September 22, 2011
As a teenager, Sara Hickman, the Texas singer-songwriter who performs at the Levitt Shell on Sunday night, learned the habit of public service from her grandmothers, one of whom gave time at a local hospital. Following her lead, young Hickman would volunteer in the … Read More »
---
By Arthur Wood, Maverick Magazine UK
Yet another Sara Hickman musical project that thoroughly deserves your support
THE BEST OF TIMES is a double disc set that collates thirty-eight of Sara Hickman's thought provoking compositions and co-writes dating from her 1989 solo debut EQUAL SCARY PEOPLE through the extended version of this … Read More »
---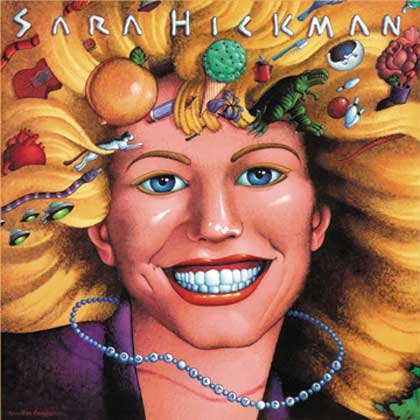 Sara's first album. Simply is one of her very best songs, and who else but Sara Hickman can tackle a James Brown song and make it her own?